Self Catering Holiday Cottages, Draynes, nr St Neot, Liskeard, Cornwall PL14 6RY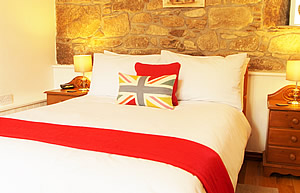 Rosemary Cottage - Tariff
(Self catering cottage, Sleeps 2)
| | |
| --- | --- |
| Dates | Per Week |
| 16 Oct - 22 Oct 2021 | £475.00 |
| 23 Oct - 29 Oct 2021 | £485.00 |
| 30 Oct - 5 Nov 2021 | £400.00 |
| 6 Nov - 12 Nov 2021 | £400.00 |
| 13 Nov - 19 Nov 2021 | £400.00 |
| 20 Nov - 26 Nov 2021 | £400.00 |
| 27 Nov - 3 Dec 2021 | £400.00 |
| 4 Dec - 10 Dec 2021 | £400.00 |
| 11 Dec - 17 Dec 2021 | £400.00 |
| 18 Dec - 24 Dec 2021 | £510.00 |
| 25 Dec - 31 Dec 2021 | £715.00 |
| 1 Jan - 7 Jan 2022 | £600.00 |
| 8 Jan - 15 Jan 2022 | £405.00 |
| 16 Jan - 22 Jan 2022 | £405.00 |
| 23 Jan - 29 Jan 2022 | £405.00 |
| 30 Jan - 5 Feb 2022 | £405.00 |
| 5 Feb - 11 Feb 2022 | £405.00 |
| 12 Feb - 18 Feb 2022 | £450.00 |
| 19 Feb - 25 Feb 2022 | £450.00 |
| 26 Feb - 4 Mar 2022 | £405.00 |
| 5 Mar - 11 Mar 2022 | £405.00 |
| 12 Mar - 18 Mar 2022 | £405.00 |
| 19 Mar - 25 Mar 2022 | £405.00 |
| 26 Mar - 1 Apr 2022 | £405.00 |
| 2 Apr - 8 Apr 2022 | £450.00 |
| 9 Apr - 15 Apr 2022 | £570.00 |
| 16 Apr - 22 Apr 2022 | £570.00 |
| 23 Apr - 29 Apr 2022 | £570.00 |
| 30 Apr - 6 May 2022 | £550.00 |
| 7 May - 13 May 2022 | £500.00 |
| 14 May - 20 May 2022 | £500.00 |
| 21 May - 27 May 2022 | £490.00 |
| 28 May - 3 Jun 2022 | £590.00 |
| 4 Jun - 10 Jun 2022 | £570.00 |
| 11 Jun - 17 Jun 2022 | £550.00 |
| 18 Jun - 24 Jun 2022 | £550.00 |
| 25 Jun - 1 Jul 2022 | £570.00 |
| 2 Jul - 8 Jul 2022 | £580.00 |
| 9 Jul - 15 Jul 2022 | £580.00 |
| 16 Jul - 22 Jul 2022 | £670.00 |
| 23 Jul - 29 Jul 2022 | £820.00 |
| 30 Jul - 5 Aug 2022 | £820.00 |
| 6 Aug - 12 Aug 2022 | £820.00 |
| 13 Aug - 19 Aug 2022 | £820.00 |
| 13 Aug - 19 Aug 2022 | £820.00 |
| 20 Aug - 26 Aug 2022 | £820.00 |
| 27 Aug - 2 Sep 2022 | £710.00 |
| 3 Sep - 9 Sep 2022 | £590.00 |
| 10 Sep - 16 Sep 2022 | £520.00 |
| 17 Sep - 23 Sep 2022 | £500.00 |
| 24 Sep - 30 Sep 2022 | £480.00 |
| 1 Oct - 7 Oct 2022 | £420.00 |
| 8 Oct - 14 Oct 2022 | £420.00 |
| 15 Oct - 21 Oct 2022 | £420.00 |
| 22 Oct - 28 Oct 2022 | £510.00 |
| 29 Oct - 4 Nov 2022 | £510.00 |
| 5 Nov - 11 Nov 2022 | £415.00 |
| 12 Nov - 18 Nov 2022 | £415.00 |
| 19 Nov - 25 Nov 2022 | £415.00 |
| 26 Nov - 2 Dec 2022 | £415.00 |
| 3 Dec - 9 Dec 2022 | £415.00 |
| 10 Dec - 16 Dec 2022 | £415.00 |
| 17 Dec - 23 Dec 2022 | £495.00 |
| 24 Dec - 30 Dec 2022 | £695.00 |
| 31 Dec - 6 Jan 2023 | £695.00 |
Free WiFi.
Oil fired central heating and electricity provided at no extra charge.
Initial basket of kiln dried logs are included, additional logs can be purchased from ourselves at £5 per basket.

Bed linen and towels provided. Please bring your own beach towel/s.

Dogs by arrangement only. Please enquire.
Arrival after 4pm and vacate by 10am on day of departure.
For short breaks and alternative arrival/departure dates/rates, check availability or enquire.

Rosemary Cottage - Availability
Dates in red are already booked
October 2021
Su
M
T
W
T
F
S
1
2
3
4
5
6
7
8
9
10
11
12
13
14
15
16
17
18
19
20
21
22
23
24
25
26
27
28
29
30
31