Self Catering Holiday Cottages, Draynes, nr St Neot, Liskeard, Cornwall PL14 6RY
Badgers Sett Blog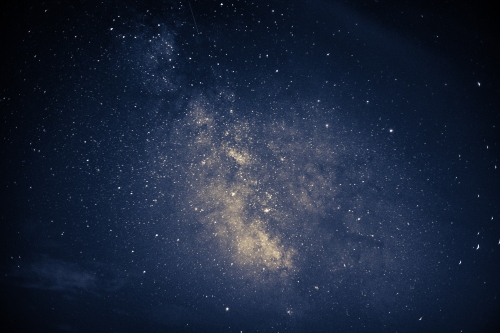 Stunning Night Sky in Cornwall
Starry, Starry Nights in Cornwall
At Badgers Sett Holiday Cottages we are incredibly fortunate to be located on the edge of the beautiful Bodmin Moor which is a designated International Dark Sky Landscape. The nights are jet velvet black and with very little light pollution we get to see some amazing sights including the Milky Way and awesome star clusters.

Sometimes it honestly feels like we are looking up towards a twinkling magic carpet in the sky, simply stunning and who doesn't enjoy looking for the Pan Handle or Orian's Belt on a crisp and clear dark night!

Take a look at our suggestions below on great places to stargaze in Cornwall:

The Cheesewring
The Cheesewring Tor has far reaching views across Bodmin Moor and on a clear day out towards Devon. With very little light pollution and clear dark nights this is a popular spot in which to stargaze.

Take care when making your way from Minions carpark towards the Cheesewring as the route is uphill and rocky. We recommend that you take a torch with you for your return journey and perhaps a flask of coffee or hot chocolate to indulge in during this amazing experience.

Once you have ascended the hill the spectacular views of the heavens will be a reward for your efforts, a sight to be remembered!


Plan your stargazing visit to the Cheesewring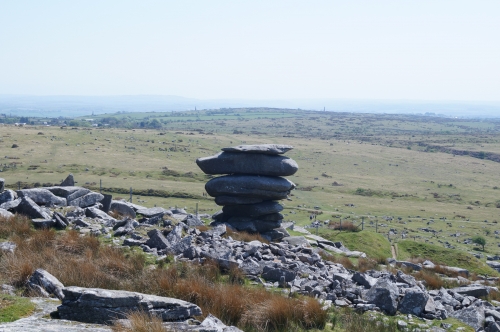 The Cheesewring, Minions
Tintagel
Surrounded by high cliffs and drenched in history, Tintagel is high on most guest's list of places to visit during their stay in North Cornwall.

However, if you take the opportunity to venture out towards the coast at dusk and beyond you will be captivated by a wonderful world of sparkle and intrigue created by an array of stars and the moon in the sky, casting reflective shadows over the ocean.

A fantastic way to create magical memories with friends and family during your holiday in Cornwall.


Plan your stargazing visit to Tintagel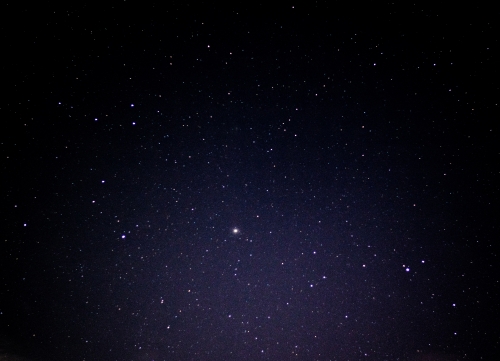 Starry Skies
Caradon Observatory
Here at Badgers Sett Holiday Cottages we are extremely fortunate to be located just about 5 miles away from the Caradon Observatory which offers exciting views of the skies from the four separate domes each incorporating various reflecting, refracting and solar telescopes.

Watch out for their stargazing events taking place during your holiday in Corwall.

Locations such as Siblyback Lake, Pensilva, Jamaica Inn and Caradon Observatory itself where depending on the weather and time of year, you can take the opportunity to view stars, meteor showers, the Milky Way and different planets such as Saturn and Jupiter to name but a few, either by prior arrangement or a public event.

Telescopes or binoculars are useful tools to get the best view, however, they are not always required as many stars can be viewed through your naked eye!

Bring the family along as kids and adults will love the chance to wrap up warm and view the stars in the dark clear skies from this amazing and exciting dark sky location within Bodmin Moor.


Plan your stargazing visit to Caradon Observatory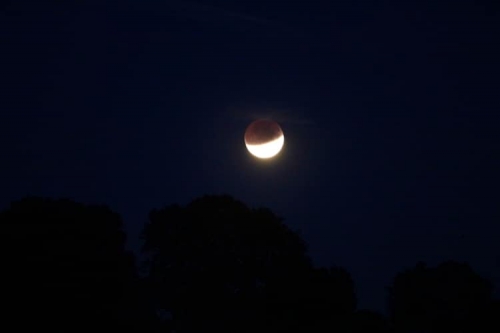 Partially Eclipsed Moon (Credit: Caradon Observatory)
Carnewas and Bedruthan Steps
The Bedruthan steps with its stunning cliff top location overlooking the ocean is in our opinion, one of the very best places to stargaze in Cornwall and has been designated as a Dark Sky Discovery Site.

Remember to take a flask of something warming with you, waterproofs to perch on whilst enjoying the spectacular views, a map of the night skies (which can be downloaded and printed free by clicking on link beneath this text).

Clear and cloudless evenings are very best times to venture out for a peek at the skies and to stargaze. Wait until after dusk as the lightness of the day gradually fades into an inky black night time allowing the stars to gaze down on you like bright diamonds, simply spectacular !
Free printable map of the night skies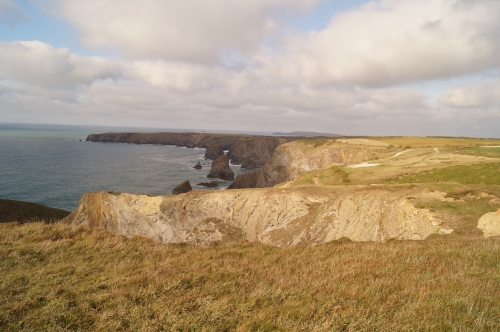 Cifftop alongside the Bedruthan Steps
Plan your stargazing visit to the Bedruthan Steps
Date of Post: 15 March 2020