Self Catering Holiday Cottages, Draynes, nr St Neot, Liskeard, Cornwall PL14 6RY
Badgers Sett Blog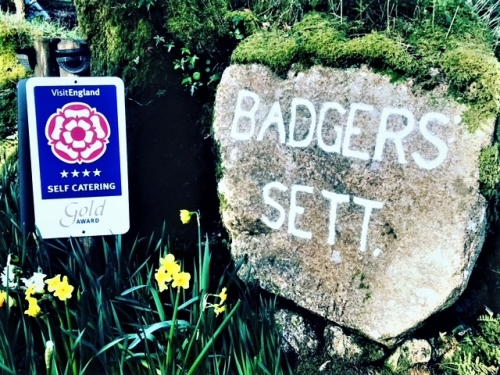 Badgers Sett Surrounded by Daffodils - Image Credit: Badgers Sett Holiday Cottages
Late Spring & Summer Holidays in Cornwall
Cornwall is shrugging off it's cosy winter vibes and zipping with astonishing speed through Spring towards Summertime. The hedgerows in our local lanes are ablaze with a golden glow of daffodils & tiny wild primroses providing pops of colour against ancient granite walls and surrounding woodland.

With the extra hour of light in the day there is a hint of those lazy hazy Summer days to come in the air, visiting oh so soft squidgy toe beaches or walks through some of the County's stunning gardens & along clifftops with views to die for!

We certainly have our tried & trusted favourites here at Badgers & are lucky enough to be close to the many fabulous beaches & attractions within Cornwall yet nestled in stunning countryside, the very best of both worlds! Take a peek at the list below for suggestions of places to go & things to do during your sojourn in beautiful Cornwall:

Camel Creek Adventure Park
A day filled with thrills & spills for all ages is guaranteed at this fun filled theme park stuffed to the gills with fun rides, from the scary up in the air twisty Vertigo, Mission Impossible & Air Bender rides to name but a few to more tranquil carousels & play houses for the tinies.

Come back down to earth and visit the cheeky Meerkats, shire horses, get close & personal with some of the smaller furries during the daily handling sessions. Why not try out the Junior Keeper experience & learn how to look after the animals whilst getting to know them !

Come rain or shine there is plenty to keep everyone amused with indoor heated craft & play areas complete with cafes serving all things delicious even on days when the sun doesn't shine !

Peter Rabbit, Sonic the Hedgehog, Peppa Pig & Super Heroes along with many others are planning join in the fun too and will be visiting the park over the next few months, be sure to stop by and say hi during your visit, maybe get a cool pic with them to capture the moment & make some lasting memories.


Plan your visit to Camel Creek Adventure Park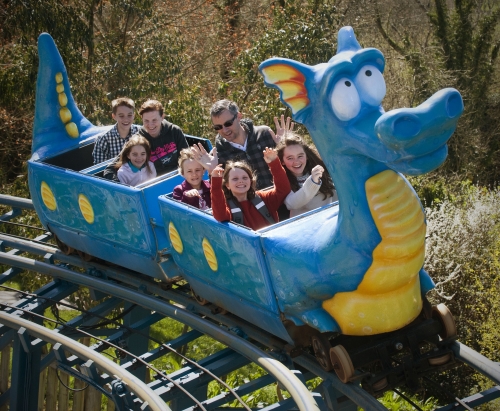 Riding High at Camel Creek - Image Credit: Camel Creek
The Monkey Sanctuary
Nestled on the South Coast between Looe & Seaton, the Monkey Sanctuary is the perfect place for families to meet some of the 40 rescued monkeys whilst learning about the work that goes on behind the scenes in caring for these fun loving primates.

The Wild Play Area is sure to be a hit with your own little monkey where they can slide, jump and race around, once all that excess energy has been worked off they can try out playing tunes on the musical pipes, dig for treasure & have a go at making their very own hedgehog or monkey to take away as a souvenir from their visit.

Exploring the stunning Wildlife Gardens at the Sanctuary is a must, whilst there you can delve into the fascinating world of the bugs, bees, birds, mammals and amphibians residing within this lovely haven. The views are amazing as the gardens are located on the south facing slope which overlooks beautiful Looe Bay, sheltered by surrounding woodland.

A visit to the on-site tea room for some locally produced goodies, ice creams & drinks to satisfy those hunger pangs after all this activity is always a popular move with everyone at any time of the day!


Plan your visit to The Monkey Sanctuary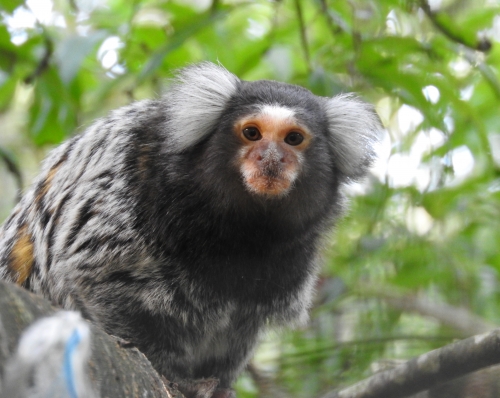 Gorgeous Coco - Image Credit: The Monkey Sanctuary
Lappa Valley Steam Railway
All aboard! .. Begin your journey to The Lappa Valley in style & catch a restored steam train from Benny Halt (near Newquay) where you will be transported on a mile long journey through gorgeous countryside to East Wheal Rose where the magical world of Lappa Valley lies for a day filled with family adventure and fun!

Kids will enjoy splashing around in boats & pedaloes on the boating lake or beating the oldies during a game of crazy golf! There is a soft play area for younger kids along with a brick maze & The Engine House where you can enter a bygone world of lovingly restored steam trains & find out their individual life stories.

There are several play areas, along with nature walks and you also get the chance to see the largest mine engine house in Cornwall during your time in this secret valley.

After all this activity why not head over to the Engine Shed where you can refuel on delicious locally produced food. There is something for everyone here from hot meals and soups to pasties, cream teas & of course a huge variety of ice cream!

A visit to the gift shop is always a fun way to end the day before boarding a steam train for the return journey to Benny Halt (You can also travel to Lappa Valley by car or bus - click on the website link below for additional detail).


Plan your Visit to Lappa Valley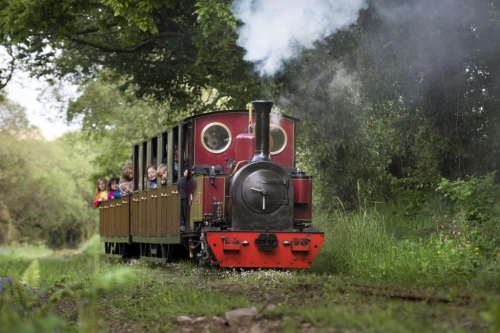 All Aboard for the Lappa Valley ! - Image Credit: Lappa Valley
Adrenalin Quarry
Definitely not for the faint hearted .... But if you are up for a challenge a visit to Adrenalin Quarry is not to be missed! There is something here for everyone from the tiny dudes to Grumpy (or not so grumpy)Gramps.

From karting, giant swing & axe throwing, everything goes here for all those adrenalin junkies out there. Experience literally flying across amazing countryside over an old quarry on the twin zip wire, 490m long & 50m high & reaching speeds of up to 40mph - go on I dare you !

Try out the UK's tallest Giant Swing where you will be slowly, oh so slowly hauled up to the top where everything stops for a few death defying seconds until you suddenly plunge back down again with a lurching drop! Some very brave people have even been known to return for more ..

Get competitive with your friends & show them who's the best by showing off your karting skills on the 80m all season track or book some time at the Aqua park and get to enjoy the huge inflatables & monkey around on the trampolines, slides & swings, great way to cool off after those spine tingling rides!

For quelling those inevitable hunger pangs head on down to the snack shacks where you can fill up on locally made Cornish pasties, hot dogs & cakes.

One thing is for sure, after a bumper day of adrenalin fuelled activity, everyone will sleep soundly & dream (or nightmare) about those hair raising drops ....


Plan your visit to Adrenalin Quarry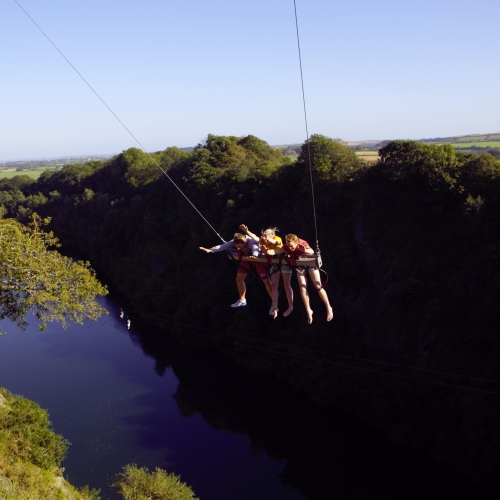 Flying High at Adrenalin Quarry - Image Credit: Erin Gentry, Visit Cornwall
Cotehele House & Gardens
Definitely one to visit during your stay in Cornwall. Cotehele is a National Trust flagship property with something for everyone to enjoy whilst there. Located within the hamlet of St Dominick just on the border between Devon & Cornwall & overlooking the river Tamar where far reaching views from Cornwall into Devon are breath taking.

The house is Tudor with a medieval heritage & has an imposing Tudor hall with an ancient timber framed roof. The kitchen & chapel are worth a look as they have been impeccably preserved giving a real sense of history & bygone times. The gardens are stunning covering an area of up to 14 acres, encompassed by extensive woodland. If you decide to visit the gardens anytime between mid-February to the end of March you will be greeted by a huge displays of bright yellow daffodils.

The Quay at Cotehele on the banks of Tamar is a starting place for several rambles from the river bank & further afield to explore other areas of this vast estate, covering up to 1,300 acres. Picnics can be enjoyed here, along with kayaking, canoeing & fishing. Parking is available & free to members of the National Trust.

The Bull Pen Gallery is a lovely place in which to browse there are a large selection of exquisite items produced by local artists ranging from paintings & jewellery to sculptures & ceramics, a real treasure trove of beautiful things to purchase.

Take some time out over a flat white or whatever takes your fancy at the Barn restaurant, where the decadent carrot cake can be personally recommended !


Plan your visit to Cotehele House & Gardens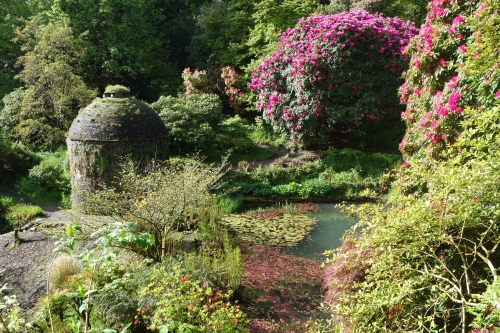 Cotehele Valley Garden - Image Credit: National Trust Visit Cornwall
Date of Post: 5 April 2022