Self Catering Holiday Cottages, Draynes, nr St Neot, Liskeard, Cornwall PL14 6RY
Blog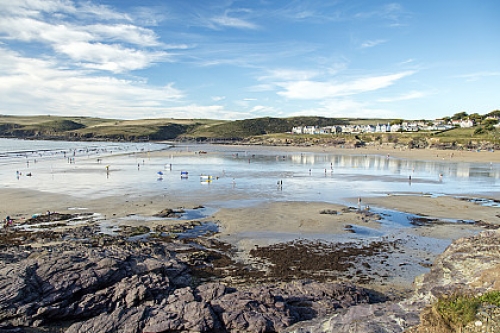 Exploring Cornwall's Natural Beauty in the New Year
With the party season well and truly behind us at Badgers Sett Holiday Cottages, we are now looking forward to getting out and about in the beautiful Cornish countryside.  Indulging in leisurely rambles through our local highways and byways and bracing strolls along some stunning sandy beaches such as  Mother Ivy, Harland and Constantine bay just outside Padstow (others are available) !  taking in some of the south west coast path along the way.   We will be making the most of uncluttered and expansive space in our lovely county at this time of year, plus getting rid of a few pounds of unwelcome festive bulk from our midriffs to boot - bonus !
If you are planning a stay in Cornwall after the last of the tinsel has been stowed away for another year and looking for ideas on fun things to do, amazing places to visit and making the most of lack of crowds during these quieter months, check out some of our  faves, listed below:
Cheesewring & Hurlers
Pile on the layers and head out to Minions, a local village on the edge of Bodmin Moor and close to Badgers Sett Holiday Cottages, you will be rewarded by some incredible views of local Cornish countryside and further out into Devon on a clear day!  Ponies and sheep graze on the surrounding moorland.

Ditch the vehicle in a designated space to begin exploring this AONB, from here you will soon pass three stone circles known as The Hurlers, dating back to the early stone age and associated with mystical local folklore, the most common one being they are the decomposed remains of men punished for playing hurling on a Sunday!

Amble further along the route up a steady incline towards the Cheesewring, huge mounds of misshapen granite rocks piled on top of each other, located to the edge of a quarry and thought to resemble a pressing tool originally used to make cheese, hence their name.  Stop for a breather whilst checking out the sheer awesomeness of the far reaching landscape before winding your way back to Minions village where you get to reward yourself by indulging in something yummy from the local tea shop!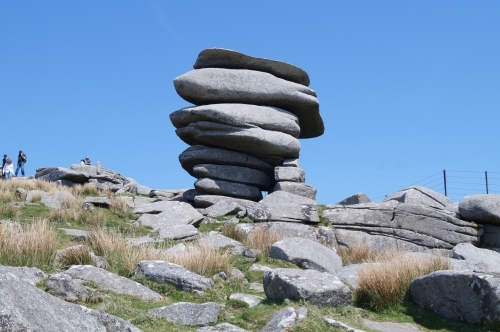 Poldark Country
Everyone loves a rollicking saga and Poldark certainly fits the bill here, filmed in many scenic areas of Cornwall.  Whether you are a fan or not, these stunning locations are certainly worth a visit.  Why not make the most of your stay and delve into all things Poldark by exploring some or all of these film locations:

Kynance Cove (Poldark's much loved Nampara) with its sugar cane sandy beach and craggy rock face, Porthcurno (Poldark's Nampara Cove) and located opposite the world famous Minack theatre, the beautiful St Agnes Head (Poldark's Nampara Valley) with its historic engine houses orginating from the mining industry that once dominated this area, Holywell Bay near Newquay (owned by the Warleggan family) with beautiful golden sands backing on to tufty sand dunes.
Most of these locations have pubs or cafes nearby, why not treat yourself and hunt down a local hostelry or tea shop to enjoy something hearty for refulling after all the activity, go on, you know you deserve it ....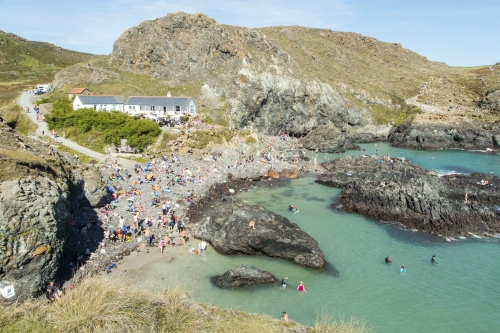 Image - Kynance Cove credit to Matt Jessop (by kind permission of Visit Cornwall)
Bostcastle
This is definitely one for all the family.  Tear the kids away from their ipads and head north my friend to beautiful Boscastle.  There is a soupcon for everyone here, the beautiful natural harbour with its quintessential brightly coloured boats lined up and ready for trips out to sea, a fantastic array of individual shops and art galleries in which to purchase that 'must have' little something for yourself,  plus a nod to its dark and ghoulish past with a real life Museum of Witchcraft which will have people of a slight nervous disposition shaking in their boots!
There are eateries a plenty in this lovely old town, many of the quirky buildings have been converted into cafes and restaurants serving delicious food to suit all palates - choosy toddlers to more refined teens will be sure to succumb to something tasty!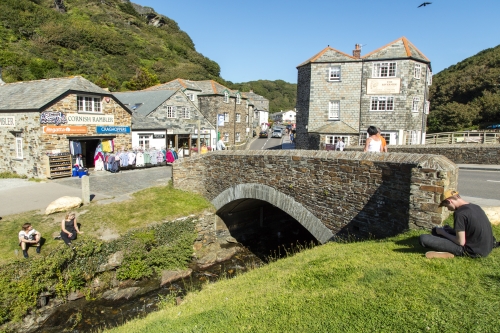 Image credit to Matt Jessop (by kind permission of Visit Cornwall)
Jamaica Inn
Originally a coaching inn during 1750 this is just the place to re-live some of Cornwall's dastardly smuggling past,  The Inn was a popular resting place for folk passing through treacherous Bodmin Moor, heading 'up country' and frequently used to store sometimes very ill-gotten gains !   Made famous by the author Daphne du Maurier who after being lost in the wilds of moor and led back to the inn by her horses, was inspired to write 'Jamaica Inn' in 1936.

History buffs (young'uns and oldies) will enjoy sounding out the onsite museum containing a huge array of gory smuggling relics, they will also get to watch a film spilling the beans on local folklore & legends depicting menacing tales of shipwrecks and smuggling deeds that took place during this bygone era. 

In present times this friendly hotel and restaurant is a great place for would be explorers to chill and re-fuel after the thrills and spills of visiting the onsite museum.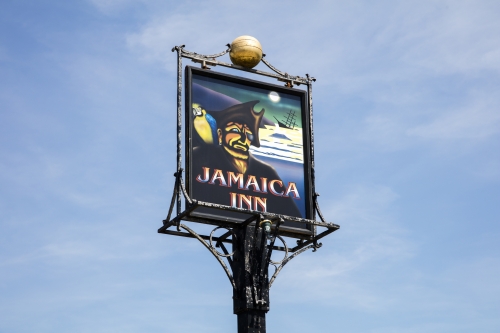 Image credit to Matt Jessop (by kind permission of Visit Cornwall)
Golitha Falls
One of our very favourite local rambles starting from just outside
Badgers Sett Holiday Cottage's
five bar gate is to the stunning Golitha Falls. Being just a one and a half mile mosey down the lane, the kids and oldies will easily ace this one and of course it goes without saying that the family four legged friend can join the party at this dog friendly location.
On arrival the falls are a sight to behold, with loads of small tumbling waterfalls spilling over the craggy granite rocks through their journey along the river Fowey.  Kids will love messing in the shallower rock pools and dogs will enjoy splashing in and out of the river, which for the most part is shallow, although care must be taken though as some parts of the river are deeper and steeper than others.

The surrounding woodland with its twisty turny pathways is home to tiny woodland flowers, varieties of bats, dormice, salmon and even otters!  Pooh sticks over the pretty bridge at the entrance to the Falls and hide and seek throughout the woods are a tried and tested 'must do' and will keep the kids (and big kids) amused for ages !

Inkies Smokehouse located opposite the falls, awaits hungry walkers eager to refuel with a variety of delicious treats such as freshly cooked burgers, ice cream and yummy cakes, four legged friends don't miss out either as doggy ice cream is also available here !

Posted: 8 December 2019